Importance of an Orthodontic Assessment for Children
Is early orthodontic treatment necessary for my child? Ensuring your children have healthy and strong teeth is an essential aspect of their overall development. Paediatric orthodontics not only enhances aesthetics but also promotes functionality, providing your child with the best opportunity for lifelong dental health.
Early interceptive orthodontic treatment in Singapore, particularly during the transitional phase of teeth formation, can prevent the need for extensive orthodontic procedures later in life.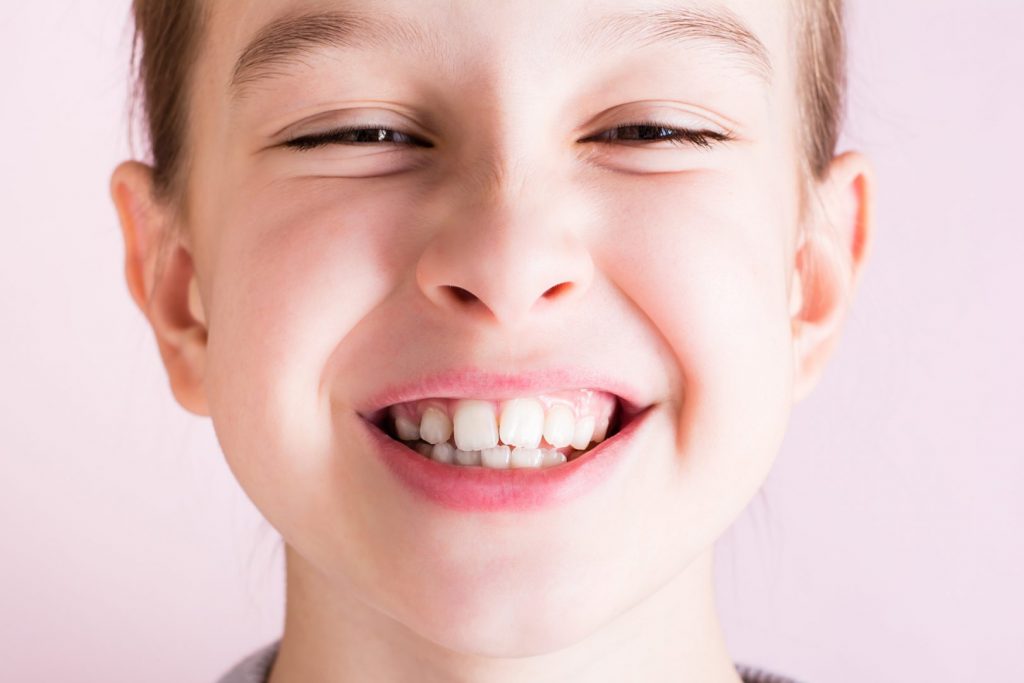 Orthodontics focuses on improving the balance of the mouth and jaws. It can correct misaligned bites and overbites, making oral hygiene practices and eating more manageable. Braces also close gaps and align crowded teeth, resulting in a more pleasing smile while reducing the risk of plaque buildup and gum disease. Moreover, they guide the proper positioning of permanent teeth.
The benefits of straightening your child's teeth include:
Lower risk of injury to protruding front teeth

Reduction in the risk of plaque accumulation and food trapping caused by crowded teeth

Guidance of jaw growth to correct overbites

Correction of crossbites that can impact facial symmetry

Proper alignment  of permanent teeth and correction of crooked teeth

Improved arrangement of teeth, lips, and face for enhanced aesthetics

Potential reduction in the need for future treatments as your child grows older
By achieving a well-aligned dentition, your child will experience improved oral hygiene practices and establish a solid foundation for lifelong oral health.
Earlier detection of Jaw and Overbite Issues 
Orthodontic treatment conducted during adolescence tends to yield excellent results. Since children's jaw bones are not as dense during this stage compared to adulthood, the duration of treatment is relatively short.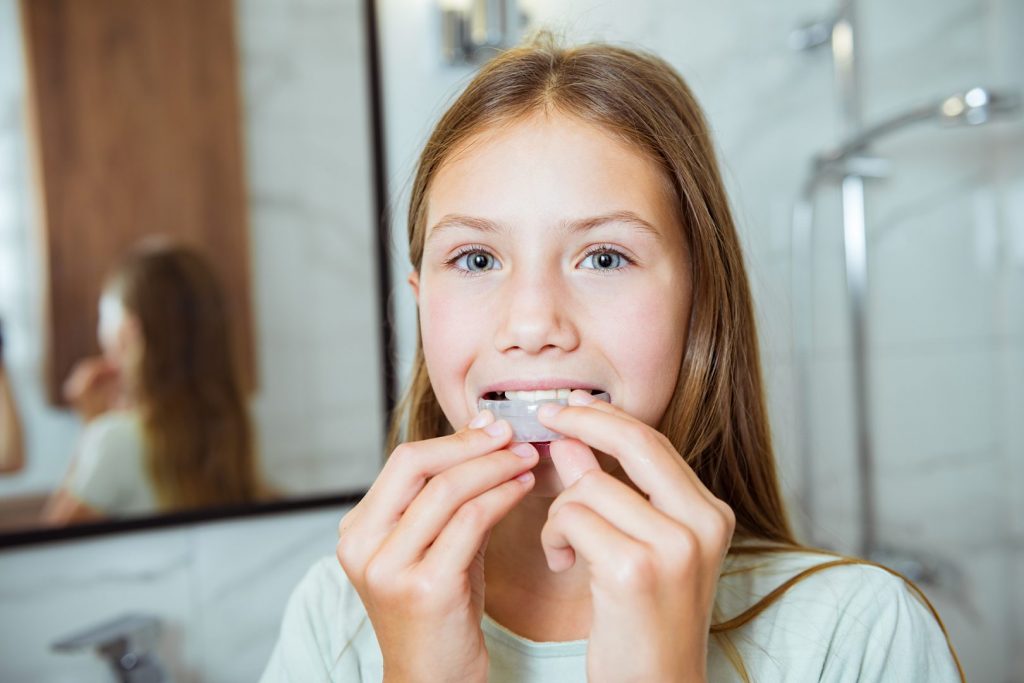 Our objective is to identify potential issues at an early stage and guide the development of the face and jaw during the active growth phase. Through early interceptive care, we carefully monitor and modify jaw growth. These interventions leverage the natural development of a child to enhance their smiles, facial appearance, and profiles. As a result, the eventual need for removing healthy permanent teeth in Phase II treatment is often minimised, leading to reduced overall costs of care.
Get Started Early, No Need for Braces in the Future 
Early intervention is key to achieving optimal results in paediatric orthodontic treatment. The benefits of early treatment can reduce or even eliminate the need for full-time braces later in life. This not only saves time and effort but also reduces costs in the long term.
Choosing the right orthodontic specialist is crucial for a successful braces journey. Look for an orthodontist who specialises in working with children and has extensive experience in the field. At TEETH @ Tiong Bahru, we have been providing orthodontic services to children for over a decade, with a proven track record of successfully treating over a thousand patients.
When Should I Take My Child for an Orthodontic Assessment
Orthodontic treatment for children can begin even before all baby teeth have fallen out, targeting specific tooth problems. We advise parents to bring their children for an orthodontic assessment around the age of 5 to ensure proper tooth development.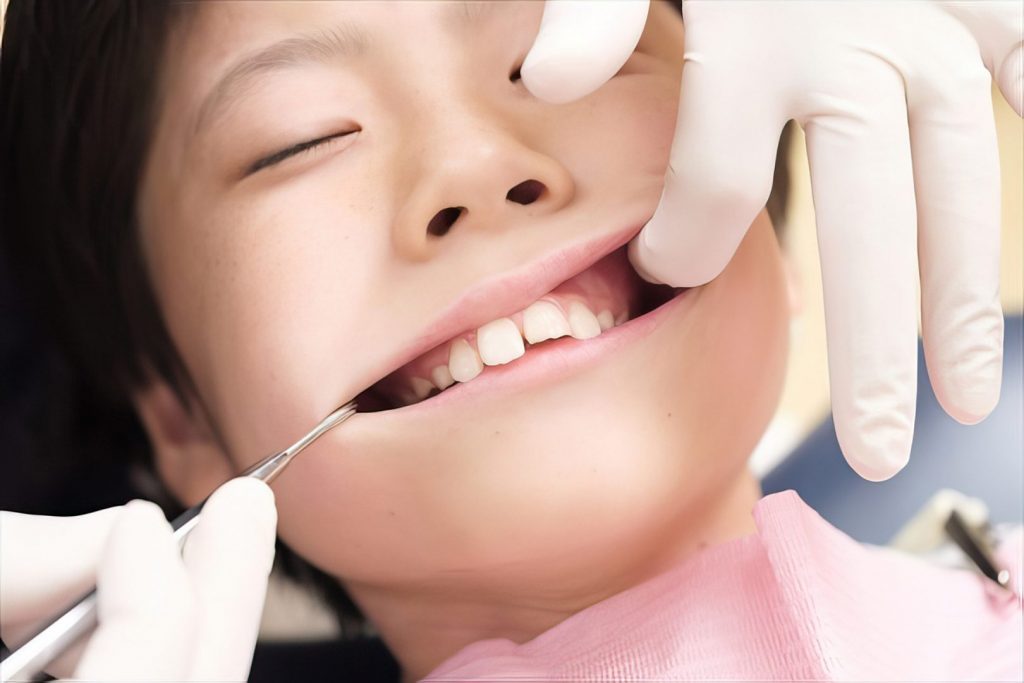 By evaluating your child's teeth early on, you are providing them with the best chance of maintaining healthy teeth for life. While not all children require early orthodontic treatment, we strongly recommend scheduling their first orthodontic evaluation between the ages of 5 to 7, preferably at a child-friendly dental clinic.
At TEETH @ Tiong Bahru dentistry for kids orthodontics, we take a proactive approach to early corrective treatment, aiming to prevent the need for more complex interventions during their teenage years. Our goal is to give your child the best opportunity for lifelong dental health.
Paediatric Orthodontic Treatment
Process
If you and your child decide to proceed with orthodontic treatment, we will refer you to our specialist orthodontist, who can see you either at our clinic or one of their other central locations.
During the initial stage, we will conduct a thorough orthodontic assessment to evaluate your teeth alignment, bite, and overall oral health. We will also assess your child's facial profile, including the position of their lips and chin in relation to their teeth. Using the latest technology, such as TRIOS® 3D scanning, we will assess the health and provide a smile simulation to visualise potential treatment outcomes before starting the actual treatment.
In the beginning, you may experience mild discomfort and temporary changes in speech for a few days, which is normal and will subside quickly.
Throughout the orthodontic treatment and afterward, your child will continue to receive regular check-ups with our dentist to monitor their oral health. The duration of the treatment typically ranges from 6 to 18  months. Our orthodontist will provide you with a comprehensive treatment plan, explaining the advantages, disadvantages, and costs involved.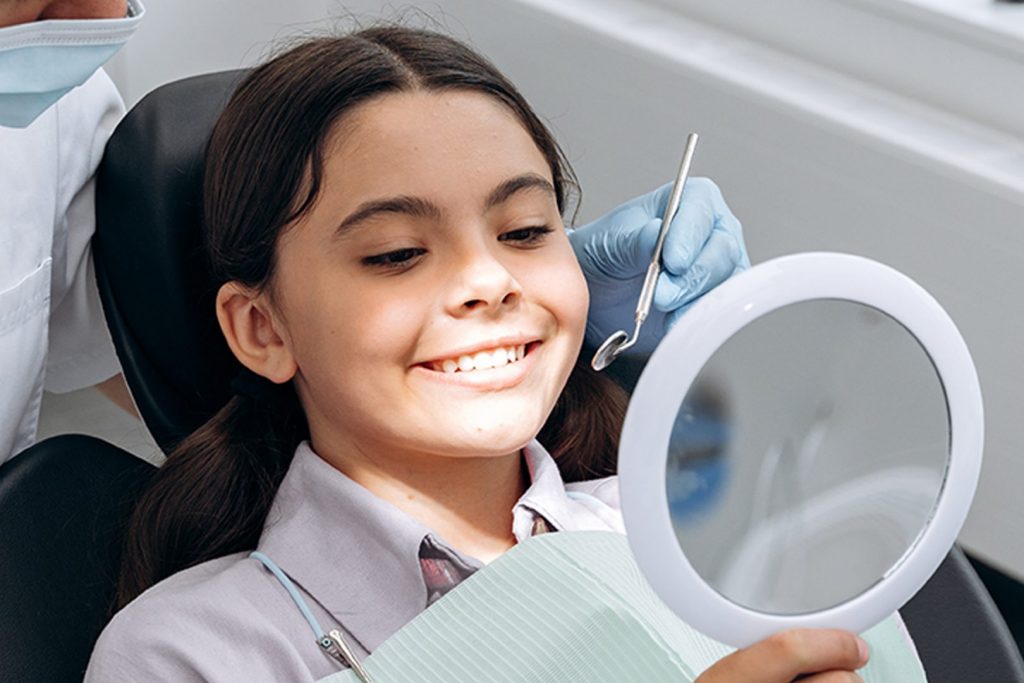 Even after the treatment is complete, your child will have follow-up orthodontic reviews. It is essential to maintain good oral hygiene, including regular scaling and polishing, and to follow dietary advice while undergoing paediatric orthodontic treatment.
Our dental team is dedicated to addressing any questions or concerns you may have. We strive to understand your goals and develop a customised treatment plan that aligns with your specific needs and aspirations.
Orthodontic Treatment Cost
The pros and cons of early orthodontic treatment can benefit your child and potentially reduce the need for more extensive and costly corrective treatment in the future. The cost of orthodontic treatment varies based on your child's specific requirements. The duration of treatment can range from 6 months to approximately 18 months.
At TEETH @ Tiong Bahru, our paediatric dentistry services prioritise timely care and offer prompt assessments and treatments without lengthy waiting lists. We understand the importance of minimising disruptions to your child's education, which is why we provide after-school appointments, ensuring they don't miss any classes. We strongly encourage you to schedule a consultation with our dentist to discuss your child's specific needs and treatment costs.