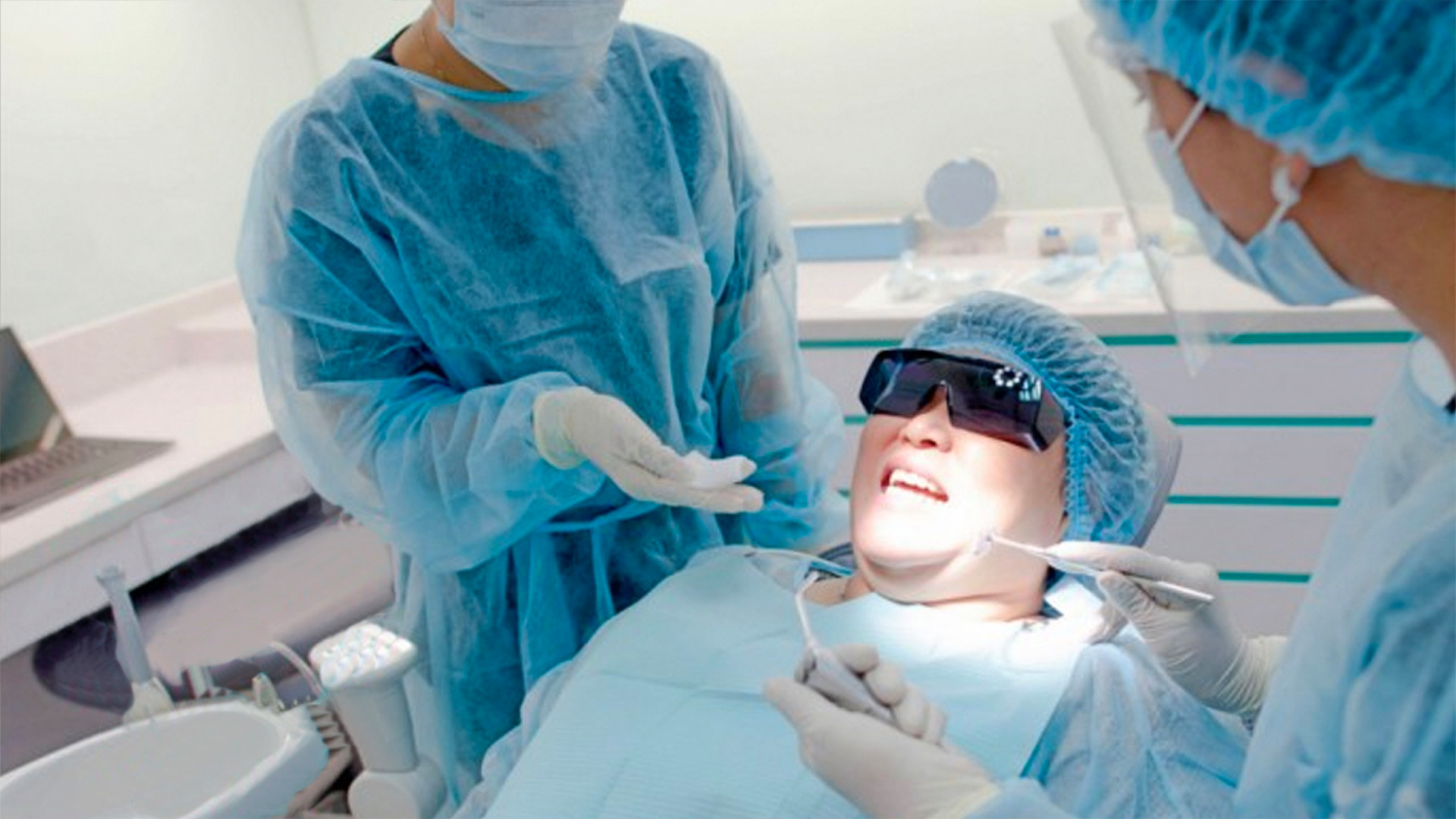 Dental surgery may be an intimidating experience at first, but it doesn't have to be traumatic at all. Our highly-qualified dental surgeons at TEETH @ Tiong Bahru Dental Clinic provide pre-treatment consultations to counsel patients before they undergo any type of dental surgery in Singapore.
This ensures that all patients are aware of what to expect – and are comfortable – throughout the entire surgical procedure and after dental treatment sessions. Your wellbeing is taken into consideration throughout the entire process with our treatments tailored to your needs to ensure your every comfort.
Oral surgeons are trained professionals who specialise in dental surgery procedures, such as the extraction of infected teeth from decay, broken teeth or wisdom teeth removal. Many patients will only require dental or wisdom teeth surgery once in their life when wisdom teeth are impacted or are the cause of pain. Our oral surgery practice also covers the surgical extraction of teeth for orthodontic purposes and the removal of buried roots and broken teeth.
All surgical procedures are planned utilising our state-of-the-art radiographic and latest surgical equipment, and are carried out under the most sterile of conditions. Read more about our infectious control and safety protocols here.
Everything You Need to Know About Dental Surgery in Singapore
Oral surgery refers to a wide scope of procedures by a dental specialist who is trained to address conditions such as impacted, misaligned, or missing teeth. Procedures we often see at our dental clinic in Singapore include:
Teeth that are impacted are particularly common with wisdom teeth, also known as third molars. Sometimes wisdom teeth don't erupt through the gums for a number of reasons. They might be crowded, so they never fully emerge, or only one side does which can cause sore gum tissue and infection around neighbouring teeth. In addition, permanent damage may be experienced near impacted bones if this is left untreated. Your dental surgeon may advise you to get your wisdom teeth extracted before they cause complications. However, wisdom teeth aren't the only ones that might become impacted and need to be extracted. Other teeth, such as the cuspids (canines) and bicuspids (premolars), can become impacted and create similar issues.
Correcting overbites and underbites may require tooth extractions before an orthodontic treatment. Teeth other than wisdom teeth can become impacted, or displaced from alignment. In order for the orthodontist to proceed with a treatment like teeth straightening with Invisalign clear aligners, a surgical approach is often needed to remove obstructed teeth.
Dental implants can be a great option following the loss of a tooth or an extraction to replace the whole tooth structure. It's an extremely viable alternative to dentures or bridges. A titanium implant is embedded to replace the damaged or missing teeth. Once the implant is placed, a crown is attached to restore proper function with a prosthetic tooth that looks and feels natural. Whether you're missing a single tooth or multiple teeth, our dental clinic provides various dental implant options from supported bridge, removable dentures or retained bridges.
Oral surgeries are common and can range from simple cases to complex procedures. To prepare for any dental surgery, start first by asking our team many questions about the procedure so that you're well-prepared and at comfort. Your concerns may include information about anesthesia such as topical or local anesthetic that will be used during the treatment. After your dental surgery, it is important to prepare and properly manage your recovery to improve outcomes.
If you're concerned about dental surgery costs, you may be able to use your MediSave for wisdom tooth extraction cost or other surgical dental implant treatments. TEETH @ Tiong Bahru is accredited by the Ministry of Health and Central Provident Fund Board. Contact our clinic today to discuss your t teeth surgery cost with one of our affordable oral surgeons. Make an appointment today for dental oral surgery in Singapore.
Teeth other than wisdom teeth can become impacted, or displaced from alignment. In order for the orthodontist to proceed with your treatment, these teeth need to be removed. A surgical approach is often necessary.
Surgical removal of wisdom teeth is usually carried out to remove impacted wisdom teeth that cannot be removed by non-surgical methods. Most often under local anaesthetic, IV sedation can also be provided for the anxious patient.