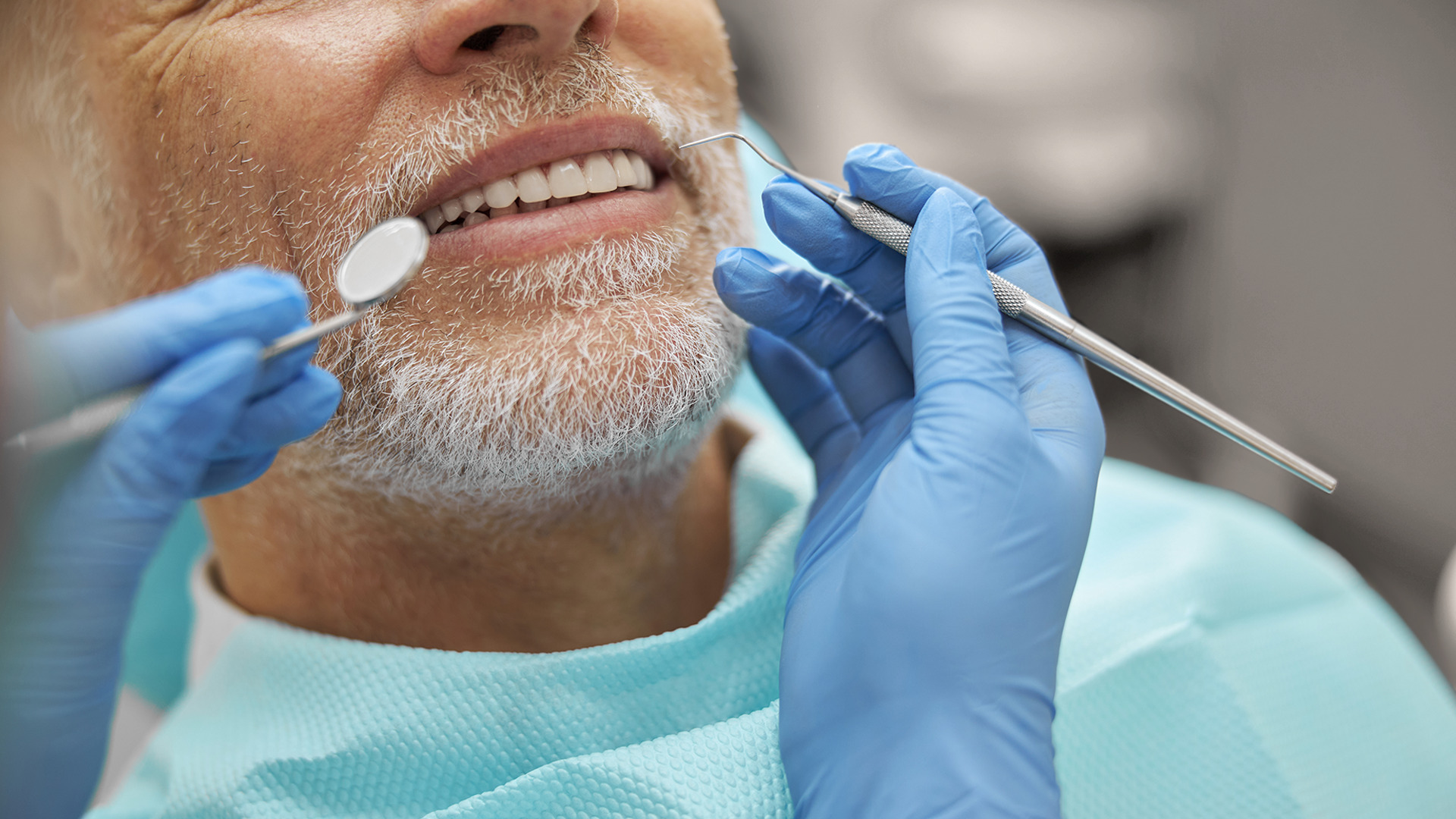 Dental implants replace a natural tooth that has been lost due to an accident, from the recession of gums infected by periodontal disease or a tooth damaged by advanced decay.
Our Singapore clinic's dental implant services can provide you with the foundation for a brighter smile by replacing missing dental crowns, bridges, and dentures while also restoring the healthy bone around your mouth.
With dental implants, our dental surgery clinic can replace the whole tooth structure from root to crown. Partnering with Osteem Implant, the industry's global leader in implant dentistry and oral regeneration, we use only the top Swiss- and Swedish-made titanium implants at our clinic. With these innovative products, our clinic is able to offer not just single tooth replacement, but implant supported bridges and teeth dentures.
We combine these leading implants with our state of the art in-house 3D imaging equipment. This means your tooth implant in Singapore can be carried out from beginning to end – all within a single dental clinic. Whatever your tooth replacement issue, we will design a treatment plan to meet the needs of your specific condition – be it cosmetic or functional.
A large percentage of people have missing or damaged teeth. If these are not replaced, they can cause serious oral health issues including an increased risk of tooth decay to advanced periodontal disease. When one tooth goes missing, there may be other unfortunate consequences beyond an unsightly gap the mouth, such difficulties with chewing. With a dental implant treatment, our team can help restore lost tooth structures to return proper function.
Several factors are considered by our dentists when we recommend a dental implant treatment plan for you. If a patient's bone density is insufficient to support the implant, our dentist will discuss strategies to address the issue to see if you're a candidate for implantology dental care, the branch of oral surgery that deals with using prosthetic teeth to replace a missing or damaged jawbone.
Dental implant services at TEETH @ Tiong Bahru include:
Implant Supported Dental Bridges, also known as implant supported fixed dentures, replace multiple teeth in one span with implants and a fixed prosthesis.
Single-Supported Implant Crown is used when the nearby teeth are either in great condition or the opposite when your when adjacent teeth are unable to support a bridge.
Conventional Removable Dentures rely on the underlying jawbone structure for support. Removable dentures are an option to replace missing teeth, but some people are simply unable to wear them. They may be placed in a jaw where some teeth remain, or fully replace all the teeth in an arch. They are either an interim treatment in preparation for bridging or implants, or can be the final treatment itself.
Dental implant patients range in age, and implants may be a great alternative for anyone who has had a tooth extracted. Unlike natural teeth, which are susceptible to decay and other diseases, titanium dental tooth implants will last indefinitely with proper care.
Our knowledgeable dental surgeons helped many patients with dental implants in Singapore. We provide comprehensive strategies to prevent, diagnose and solve everything from common dental problems to complex oral health issues. If you are looking for dental implant services, our team at TEETH @ Tiong Bahru Dental Clinic is available to answer your questions.
So do not wait any longer! Contact us today to schedule a visit with our dental surgeons.
Dental Implantology Services
An implant supported bridge, or implant supported fixed denture, is the replacement of multiple teeth in one span with implants and a fixed prosthesis.
Implant Supported Single Crown
When you're missing a single tooth, you have the option of a conventional bridge. Alternatively we can place an implant supported crown. In situations where the adjacent teeth are pristine, or conversely unsuitable to act as bridge abutments, the implant supported crown is an ideal solution.
Conventional removable dentures rely on the underlying jaw bone for support. But overtime, the gum and bone shrinks and it becomes increasingly difficult to create a satisfactorily retentive denture.