Dental Check-Ups and Examinations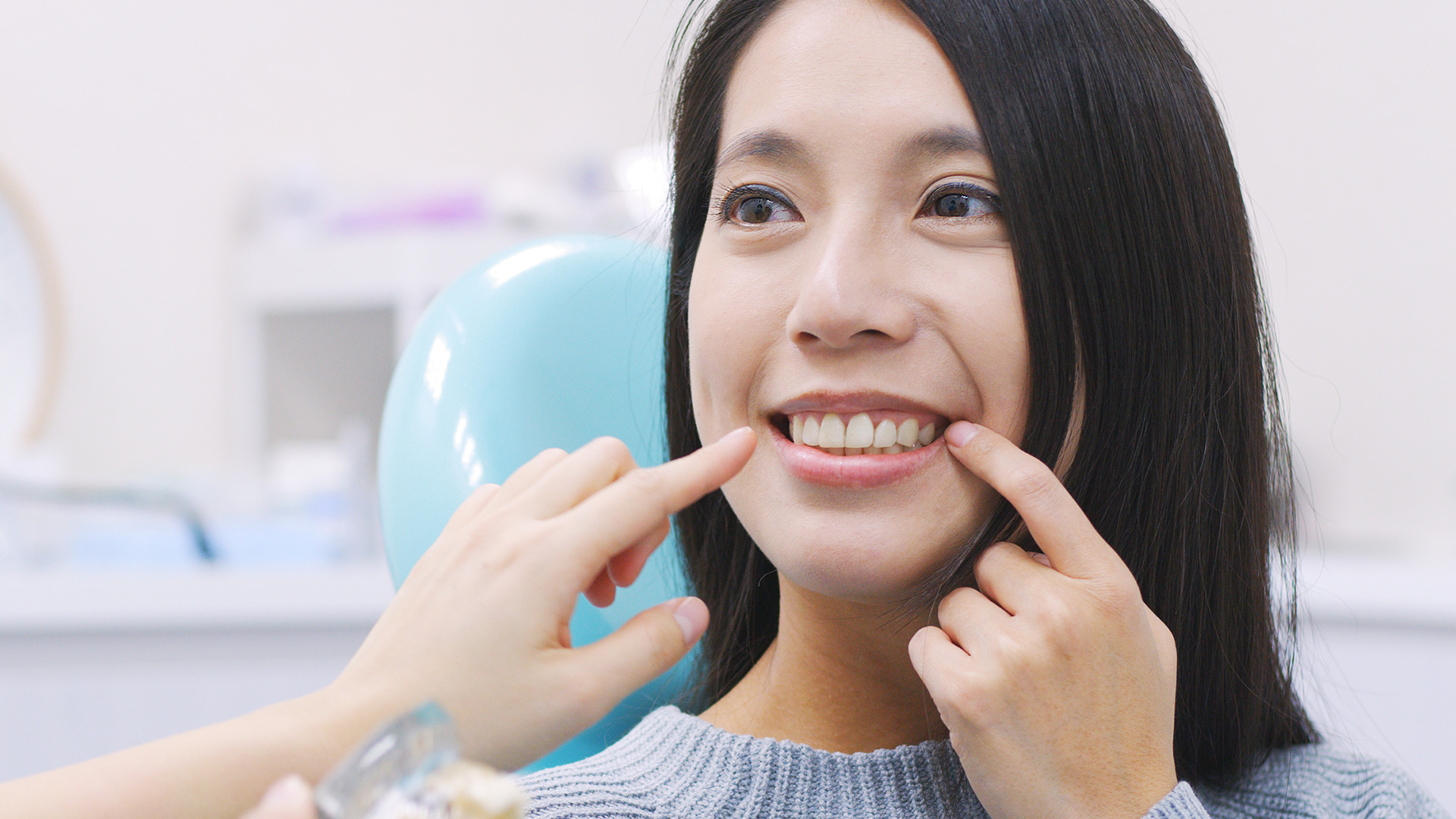 A dental examination is a critical part of the dental check-up appointment.
At your first visit, and at subsequent dental check-up appointments, our dentist at TEETH @ Tiong Bahru Dental Clinic in Singapore will carry out a thorough examination of not just your oral health, but also the health of the perioral tissues.
Benefits of Dental Examination
A dentist should be one of the healthcare professionals you see on a regular basis. Regular dental check-ups of teeth, gums, oral and perioral health allows us to catch problems at an earlier stage.  This generally means that they will be easier to treat and that the treatment will have a higher chance of success.
Dental Check-Up Process
Signs of oral health issues can be seen even before a dentist looks inside your mouth. Our dental team will start by checking jaw joint movements, lymph nodes and facial symmetry. They will then check for signs of other oral health conditions along with signs of tooth decay and gum health. To do this they will look at your cheeks, tongue, below the tongue and the palate.
To check for gum disease and tooth health, our dentists carry out a full dental examination. They conduct a Basic Periodontal Examination (BPE) for every adult at every dental check-up. They also examines each tooth, looking for signs of caries, checking the integrity of existing fillings and restorative treatment, if required.
As part of the dental examination, X-rays may be recommended.  These usually come in the form of 'bitewings', small X-rays that show the top and bottom back teeth on each side. All X-rays are taken using the most advanced digital equipment. Digital X-rays require dramatically less radiation than the old film system: they are fast, save straight to the computer for you to see, and allow us to more easily diagnose problems at an early stage.
At the end of the examination, your dentist will discuss your overall oral health, and give you a customised treatment plan for your consideration. Please do ask our team any questions at all anytime throughout the process.  Your treatment is under your control, and we will only go ahead with the treatment to which you have consented.
Cost of Dental Examinations at Our Clinic
The dental examination and consultation fee varies depending on the complexity of each patient's needs.  However, the fees are usually deducted from subsequent treatment charges – in effect, they are usually waived.
General Dentistry Services
This is a critical part of the dental appointment.  At your first visit, and at subsequent check-ups, the dentist will carry out a thorough check of not just your oral health, but also the health of the peri-oral tissues.
Fillings are placed to restore teeth to function and appearance after trauma, caries removal or tooth wear. Fillings can be separated into two categories – silver coloured or tooth coloured. However we no longer place silver coloured fillings at our clinic.
Also known as non-surgical periodontal treatment or gum treatment, this is the treatment for people with periodontal or gum disease.  When you attend your regular check-up, our dentist will always check your gum health.
This is the regular maintenance treatment that is normally sufficient for most people to maintain oral health. In addition to the dental check-up it involves scaling & polishing, fluoride treatment, and sometimes special tests depending on your specific needs.
When the nerve of a tooth dies, or becomes infected, you may experience pain and swelling. This can cause a severe toothache in extreme cases. Root canal treatment allows us to remove the infected or necrotic nerve while saving the tooth.
Extraction is the treatment to take a tooth out under local anaesthetic. It is usually done because a tooth can no longer be restored, is too mobile, or for orthodontic treatment.