Oral Health & Dental Care Articles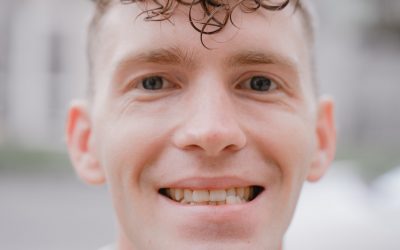 Crooked teeth are usually the result of an overcrowded mouth, leading to teeth that are twisted, overlapped, angled, rotated, and misaligned. While crooked teeth can add unique character to a smile, it's understandable to want straighter teeth. At TEETH @ Tiong Bahru in Singapore, we offer various orthodontic treatments to straighten crooked teeth, including Invisalign® clear aligners, and alternatives to braces for crooked teeth such as bonding and veneers.
read more
Frequently Asked Questions
Do you have a dental cleaning maintenance bundle?
We have a maintenance bundle for dental cleaning that covers scale, polish and fluoride treatment for $107.00.
We also have another maintenance bundle that covers the above, and also includes prophy jet polishing for $133.75.
Consultation fees are also included as part of both maintenance bundles above.
Can I use Medisave for my dental treatment?
MediSave is a national medical savings program to help Singaporeans or Permanent Residents pay for certain surgical procedures such as certain implant treatments, surgical extraction of wisdom or a fractured tooth, placement of dental implants, etc. as TEETH @ Tiong Bahru is accredited by the Ministry of Health and Central Provident Fund (CPF) Board. Do note that non-surgical or cosmetical dental procedures, such as non-surgical root canal treatment, crowning, dentures and braces, as well as simple teeth extractions that do not involve surgery, are typically excluded from MediSave claims.
I am avoiding root canal treatment because I think it's painful?
It is pretty common for people to think that a root canal procedure equates with pain. But, a root canal treatment is actually the solution to the underlying painful issue that you're likely experiencing and is not the pain itself. The discomforting pain is typically caused by tooth decay and infection. A dentist who specializes in performing root canal therapy performs the treatment to alleviate the underlying tooth decay and infections, thereby reducing the pain. So if you're experiencing pain, make an appointment for a consultation before your tooth issue gets too unbearable. Prevention is the best solution, so come into our clinic for regular check-ups and maintenance.
What is the process for a crown removal?
Generally 2 visits are required for crown treatments in order for the crown to be fabricated at the lab after taking an impression. We recommend an initial consultation with our dentist to provide the basis for removal and replacement of crown. This may include X-rays to investigate, if required, and to assess the need for root canal treatments if your tooth is causing problems. Bitewing (localized) or OPG (full mouth) X-rays may be required to correctly assess the situation to create the right treatment plan for you.
What type of X-rays are available?
There are 3 types of X-rays available at our clinic:
BiteWing: localised area
OPG: full mouth 
CBCT: a 3D scan
But it all first starts with a consultation with one of our profesional team of dentists to assess the right option for you.
What is the risk of dental X-rays?
Dentists use dental X-rays to evaluate your oral health by capturing images of the interior of your teeth and gums. What may seem to be a complex process is actually a very common tool in dentistry that is just as important as your teeth cleanings. While dental X-rays do involve radiation, the exposed levels are so low that they're considered safe for adults as well as children. The benefits of X-rays help dentists get a clear picture of your dental health and to identify problems such as cavities, tooth decay or impacted teeth.
Are dental X-rays safe for my child?
Children may need to have dental X-rays more often than adults to monitor the transition and growth of their adult teeth. This is important because it can help the dentist determine if "milk teeth" – the first set of teeth in the growth development of humans – need to be pulled to prevent complications such as, for example, adult teeth growing behind baby teeth.
When should your child first see a dentist?
Children's first dental visits should be a positive experience to help you child feel comfortable with going to the dentist, and to get them acclimated for routine check-ups instead of creating a potentially traumatic experience when a painful issue occurs. The first dental visit is recommended by 12 months of age, or within 6 months of the first tooth coming in. Depending on your child's age, the visit may include a full exam of the teeth, jaws, bite, gums, and oral tissues to check growth and development. If needed, your child may also have a gentle cleaning. Monitoring development of your children's teeth helps to ensure a healthy oral care for now and into the future.
What age can my child start on Invisalign?
A head start with Invisalign First clear aligners can set a child's smile for long-term success with a gentle experience that won't disrupt their daily life of being a kid. Removable aligners mean there's little interruption to your child's life and the food they love. The aligners are specifically designed to fit smaller teeth and with space to accommodate teeth that are growing in. As a child grows, their smile grows with them. And even with baby teeth, it may be the perfect time for children aged 6 to 10 years old to start orthodontic treatment. This is known as Phase 1 treatment – a mix of baby and permanent teeth. At this stage, dentists can see issues that may need early treatment to address a developing problem. Phase 2 treatment for pre-teens and teens when most or all permanent teeth have erupted. Book an orthodontic appointment with us today to find out more. 
What is the Invisalign treatment process?
If you are interested in Invisalign treatment, the first step is to have an assessment done at our clinic, which includes orthodontic pictures, x-rays, models and measurements. This assessment will be sent to Invisalign to allow the technician to custom your case's complexity and produce a simulation of your treatment plan.
In order to help you understand your suitability, options, specific fees and treatment timelines, we recommend having a consultation with our dentist first. This will allow further questions you may have to be answered after an oral check-up. 
Installment plan are also available for DBS and POSB credit cards (6mths or 12mths) are available as an option should you wish to proceed with the Invisalign treatment plan.
What are my options for missing teeth?
With dental implantology, we can replace missing teeth from the whole tooth structure starting at the root to the crown. We offer various options for dentures from single supported tooth implants, multiple teeth in a single span or removeable dentures.
My dentures are loose and I can't seem to get a firm bite. How can you help?
Loose dentures are a common problem for people with full or complete denture especially if you have worn them for a long time. Whether or not new dentures are needed depends not only upon the condition of your existing dentures, but also how much the supporting tissues have changed. Our dentists will help assess if it is in your best interests to make new dentures, re-line (re-fit) your existing dentures as an interim measure, or if implants can be used to help secure your teeth. All options are viable and can be provided in-house. With our 3D X-ray equipment, our professional team of dentists will plan with you the appropriate treatment and address any foreseable complications.
How long does it take to make the dentures?
Generally 3 to 4 visits are required for dentures to be fabricated at the lab after taking the initial dental impression. Thereafter, the dentures will be ready to wear in approximately 4 to 6 weeks.
What is the treatment time for the implant procedure?
Treatment costs and timeframes will vary according to the specifics of your dental implant case; however, the average treatment time is 3 to 4 months from start to finish. You can use CPF MediSave to cover some of the implant costs. For a better diagnosis of the proper breakdown and treatment options, we recommend coming in for an initial consultation with our dentists.
What are the types of whitening are available?
There are a few options available for whitening, including in-clinic as well as a take home kit.
Opalescence In-Clinic: Teeth whitening treatment done within our dental clinic .
Opalescence Take-Home: A professional teeth whitening gel available only through a licensed dental professional, which includes custom-made whitening trays. On average you would notice whitening within 6 weeks of daily use.
BlancOne Click: Takes 10 minutes in-clinic and can be done with general cleanings in the same session.
BlancOne Ultra: Requires 30 minutes in a separate appointment is required for you after the general cleaning if time does not allow within the same appointment session.
As not everyone is suitable for teeth whitening, we recommend an appointment to see one of our dentists for a recommendation treatment plan.
Can tooth whitening damage your teeth?
Tooth whitening can be a great way of improving the appearance of your smile without cutting the teeth or damaging the enamel when properly prescribed and administered through a dentist. Risk associated with tooth whitening may include tooth sensitivity and damage the roots of teeth; however, working with your dentist can help anticipate if you will have sensitivities or run into issues from the procedures before you start.
What's the difference between the whitening products offered at the clinic and over the counter (OTC)?
The whitening products we use at TEETH are regulated and not available over-the-counter; therefore, it is necessary to have a consultation to assess whether whitening treatment is appropriate for you. Through the initial consultation, our professional team of dentists will gain a better idea as to whether or not you will respond well to treatment as not all discolouration conditions are the same. Other options are available in circumstances where whitening is not recommended, such as veneers. Ultimately our goal is to help you achieve the most confident smile possible.