Oral Surgery: Orthodontic Tooth Extraction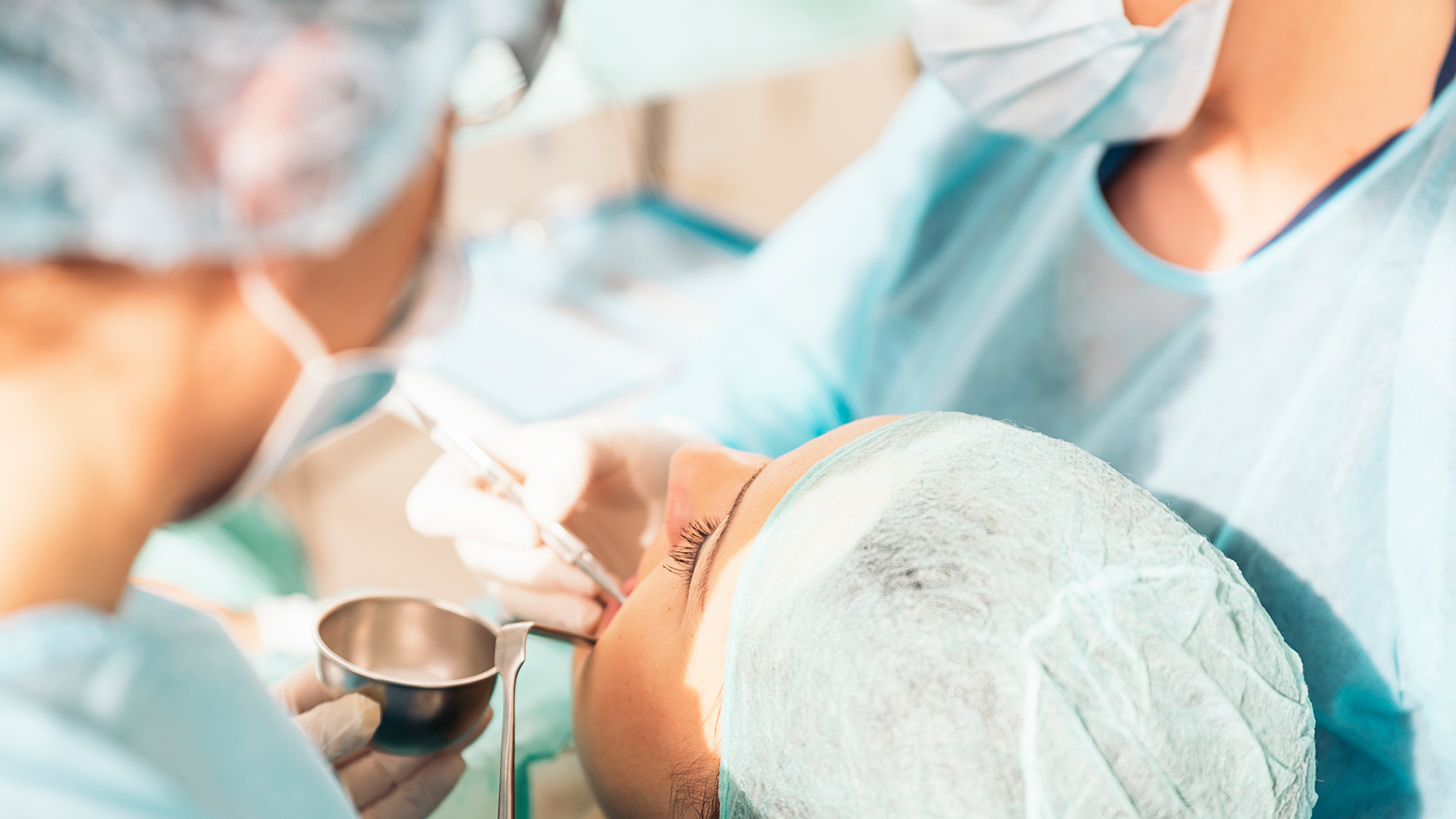 Other teeth beyond the wisdom teeth can become impacted or displaced from alignment as well. In order for the orthodontist to proceed with your orthodontic treatment like with Invisalign clear aligners, a tooth extraction surgical approach is often necessary.
Removal of these obstructive teeth allows orthodontic options to be optimised. This will help you to get the best outcome for your treatment. In addition, these teeth are almost always non-functional, but may still negatively affect adjacent teeth. A tooth extraction helps to remove the risk of future problems that may require more complex oral surgery.
Tooth Extraction Orthodontic Treatment Process
Our professional team of dentists will go through your treatment options with you, including pros, cons, risks and costs. If you require a wisdom tooth extraction, we can address that condition during the consultation. Once decided and consented for, our dentist will anaesthetise the area with local anaesthetic. This is numbing for just the tooth or area in question. Our clinic always applies a surface numbing gel before giving the local anaesthetic injection, to give almost pain-free analgesia. If you have any concerns regarding analgesia, please do let us know so that we can make the experience as anxiety free as possible.
Once you are numb, our dentist will access the tooth through an incision in the gum. Surrounding bone may need to be removed with surgical drills. You won't feel any pain during the procedure, but you may be aware of pressure and vibration. The tooth may also need to be divided, again with surgical drills. Using specially designed hand instruments, pressure will be applied from various sides of the tooth in order to deliver the crown and roots in whole or in pieces.
Once the whole tooth is extracted, the site will be checked and washed to ensure it is clean, a pack will be placed and the area will receive some stiches to aid healing.
You will be given instructions for how to optimise your healing, along with a prescription for mouthwash and analgesics.
A follow up appointment 7 to 10 days later will allow us to review your healing, and remove the stitches. If you have any concerns along the way, our dentist and support staff are always available.
Average Cost of A Orthodontic Tooth Extraction
Surgical removal of impacted and buried teeth is complex and highly technical. Fees range from $749.00 – $1,337.50 depending on the case. We always encourage you to meet with our dentist for a consultation, and discussion of your particular needs and tooth extraction price in Singapore.
Teeth other than wisdom teeth can become impacted, or displaced from alignment. In order for the orthodontist to proceed with your treatment, these teeth need to be removed. A surgical approach is often necessary.
Surgical removal of wisdom teeth is usually carried out to remove impacted wisdom teeth that cannot be removed by non-surgical methods. Most often under local anaesthetic, IV sedation can also be provided for the anxious patient.