Implanted Supported Dental Bridge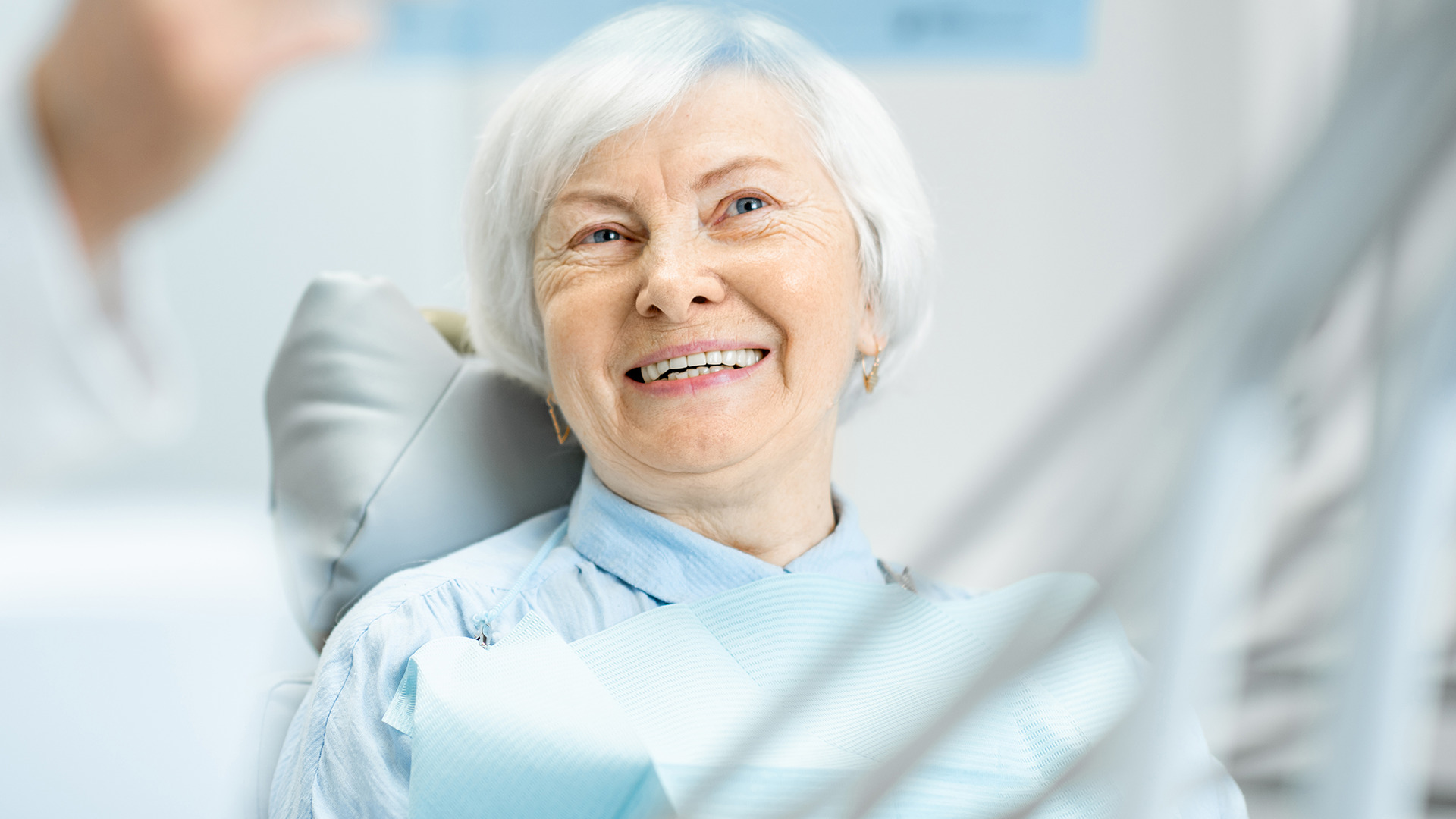 An implant supported dental bridge, or an implant supported fixed denture, is the replacement of multiple teeth in one span with dental implants and a fixed prosthesis.
Benefits of An Implant Supported Dental Bridge
An implant supported bridge can be placed in areas of the mouth where a conventional dental bridge would not be possible, such as long spans of missing teeth, or missing teeth towards the back of the jaw with no posterior tooth bridge remaining to act as an abutment.
In these situations, without dental implants, your only option would be removable dentures.
Implant supported bridges support themselves and do not rely on or compromise adjacent teeth. The have highly-effective survival rate, and can restore function to an area of the mouth that would otherwise have been under-utilised.
The Procedure for Implant Supported Bridges
Our professional team of dentists will discuss all your dental bridge treatment options, including the difference between a permanent dental bridge vs an implant supported bridge. The risk involved in a dental bridge procedure will also be discussed along with the dental bridge cost in Singapore to help you better decide on the treatment approach to best meet your needs.
Our dentist then takes measurements of your teeth with dental impressions and your occlusion with facebow measurements. This allows our dentist to recreate an exact model of your jaws and its relationship to your teeth. Along with a 3D digital scan, our dentist collates all the information in order to plan your optimal dental implant treatment.
Implant surgery is carried out under local anaesthetic and sterile surgical conditions. After the implant is placed, your will receive some stitches to help the healing process, and instructions on how to care for the site. Medicines will also be prescribed to aid the healing as well as for pain relief.
Our dentist will review your implant dental bridge site 10 days after the surgery to check on the healing and to remove the stitches.
The implant will fuse to the bone in a process called osseointegration, which takes an average of 3 months. At this stage, most patients will now be ready for the next prosthetic phase. We work closely with our dental laboratory partners to fabricate your bridge. When it is ready, all aspects of the fit are checked and minor adjustments are performed, where necessary.
You will receive instructions in how to care for your new dental implants and bridgework. Initially, we will check-in with you frequently to ensure that there are no complications; these intervals will increase until your implant reviews take place as part of your regular dental check-up. Maintenance of all your teeth, including the implant supported ones, remains vital as always to ensure your overall oral health.
Dental implants have an excellent survival rate; however, in a small percentage cases complications do happen. Lifestyle factors among many other things can affect the success of your implant treatment. Our team will be with you every step of the way and work with you to find an effective solution should you experience complications.
Dental Bridge Cost Singapore
Implant treatment is complex and multi-phased when it comes to implant supported dental bridge treatment. The choice of implant system among other factors will have a significant impact on price of a dental implanted supported bridge.
TEETH @ Tiong Bahru is accredited by the Ministry of Health and Central Provident Fund (CPF) Board. So, you may be able to use your MediSave account in Singapore to pay for certain surgical procedures such as certain implant treatments or placement of dental implants.
We encourage you to contact our dental clinic in Singapore to find out more about our implant supported bridge services.
Dental Implantology Services
An implant supported bridge, or implant supported fixed denture, is the replacement of multiple teeth in one span with implants and a fixed prosthesis.
Implant Supported Single Crown
When you're missing a single tooth, you have the option of a conventional bridge. Alternatively we can place an implant supported crown. In situations where the adjacent teeth are pristine, or conversely unsuitable to act as bridge abutments, the implant supported crown is an ideal solution.
Conventional removable dentures rely on the underlying jaw bone for support. But overtime, the gum and bone shrinks and it becomes increasingly difficult to create a satisfactorily retentive denture.