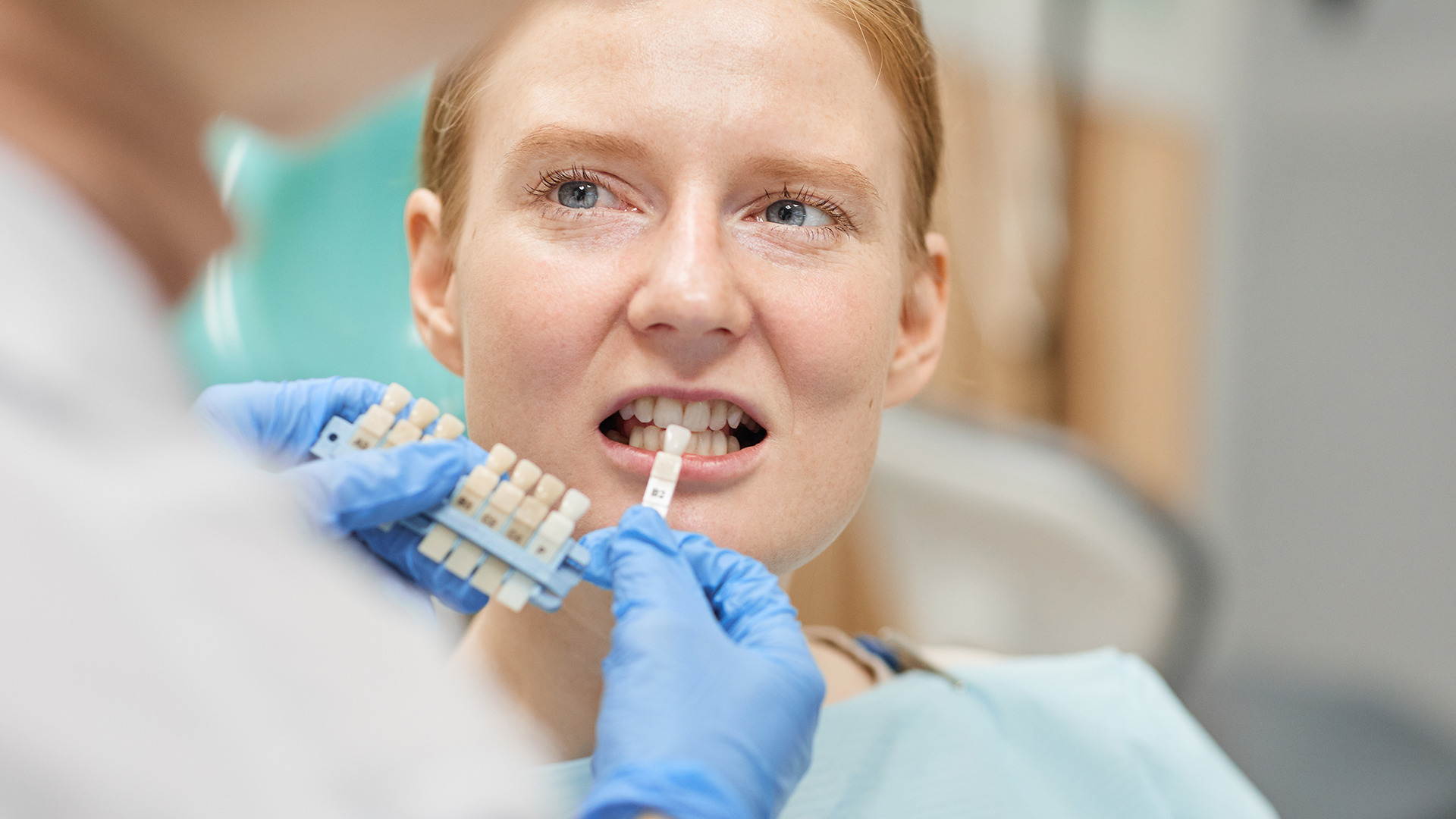 It used to take weeks to get a tooth fixed with crowns, veneers, onlays, inlays and bridges. The traditional process used to involve milling a cast from a mold, sculpting the piece over its surface, wax coating before hardening to create the finish for a tooth. It was stressful and time-consuming.
Today, our dental team at TEETH can perfect a natural-looking smile with absolute precision in less time thanks to dental CAD-CAM technology Singapore. This means no more waiting weeks – or even months! – to fabricate a natural-coloured finished tooth restoration.
The Benefits of CAD-CAM Dentistry
One of the significant advancements in dental health is CAD-CAM systems in dentistry. But what exactly is the dental technology?
CAD-CAM dentistry is digitally precise design, production workflow and computer-aided manufacturing for both simple and complex cosmetic treatments to restore teeth accurately, quickly, and simply. The technology has allowed TEETH @ Tiong Bahru to transform the way our dentists restore teeth, giving significant benefits to patients.
Patients benefit from the adoption of dental CAD-CAM in Singapore through:
Safer The fabrication doesn't use metal amalgam but metal-free sculpted porcelain to create high-quality bridges, crowns, inlays, onlays, or veneers. As a result, your exposure to trace quantities of mercury is considerably lower promoting safer dental restorations.
Natural Shades The dental system reproduces restorations of ceramic crowns, for example, that match the tooth's natural enamel colour. Materials such as E-max, Cerec and Zirconia are not only strong enough so they won't chip or crack easily, but still feel natural when chewing food. Plus, they can be stained to create a natural-looking tooth without compromise aesthetics or function.
Highly Durable Restorations Last longer due to the higher-quality porcelain materials compared with alternative methods.
Predictable Outcomes Traditional dental restoration methods can be unpredictable. With CAD-CAM dentistry, the finished desired aesthetic restorations are reliable, reducing the need for modifications to account for factors such as condition of teeth, age, or temporomandibular joint (TMJ) disorder.
Save Time Allows you to complete the process within a single visit, rather than the 2 to 3 weeks which is typical for traditional impressions.
Streamlined Digital Process
Your comfort during treatment is always paramount. Dental CAD-CAM technology allows us to accurately map your teeth and gums to produce restorations that fit beautifully. The comprehensive digital workflow process is three simple steps:
Our dental team will treat any rotting or fractured portions of the tooth.
A digital impression of your teeth and gums are taken. Special software converts the digital impression into a 3D model that accurately displays the sculpted teeth's function and aesthetics. This is far less painful than the discomfort from the traditional dental restoration process that involves taking an physical impression and replacing it with temporary tooth while you wait for your fabricated tooth to arrive.
We send the design to a lab to manufacture the restoration to the exact specifications required.
With the streamlined process, the turnaround time to fabricate the tooth restorations can be completed within the same day versus the traditional process that used to take weeks to achieve the same desired results.
The Cost
CAD-CAM technology is one option available at TEETH @ Tiong Bahru Dental Clinic in Singapore. We are able to use a digital image of your teeth to create crowns, veneers, onlays, inlays and bridges with a natural finish to create beautiful restorations within the day using a digital image of your teeth. The cost will vary depending on the item needed and the material chosen. We would encourage you to meet with our dentist for a consultation, and discussion of your particular needs and treatment costs.
Cosmetic Dentistry Services
A method for fabricating tooth coloured restorations within the day! We are able to use a digital image of your teeth to create crowns, veneers, onlays, inlays and bridges with a beautiful natural finish.
 
When a tooth is fragile due to a large restoration, broken down or irreversibly discoloured, a crown may be fabricated to protect the tooth from fracture and to restore its function and aesthetics.
 
Adult orthodontics is becoming more and more accessible.  If you have concerns about the alignment of your teeth, we would be happy to see you for a consultation and a discussion about the appropriate method to meet your requirements and priorities.
Our smile is one of the key ways that we greet the world. But teeth can yellow over time with age, and lifestyle choices. Tooth whitening is a simple, non-invasive method to whiten yellowed teeth and brighten your smile.
  
When the tooth is structurally sound, but discoloured or mis-shapen, porcelain veneers can be made to restore and even cosmetically improve your teeth.