Gum Disease and Periodontal Treatment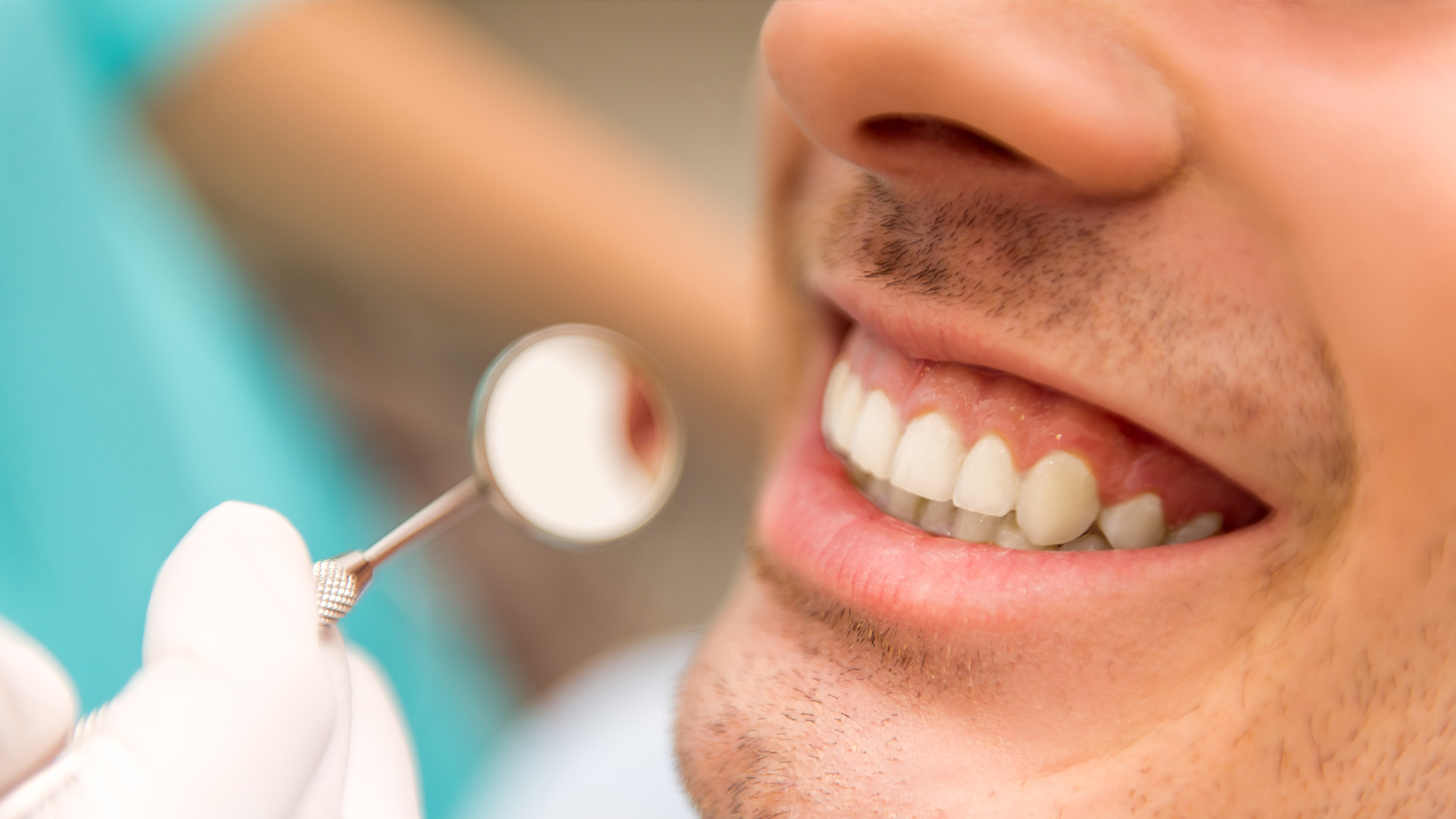 Also known as non-surgical periodontal treatment or gum disease treatment, our dentists at TEETH @ Tiong Bahru Dental Clinic recommends this therapy for people with periodontal or gum disease. 
When you attend your regular check-up, our dentist will always check your gum health. Gum disease is inflammation of the gums, causing them to be swollen, bleed easily and become less and less supportive of the teeth as pockets grow between the gum and the teeth. Untreated gum infections can lead to bad breath, tooth mobility and even tooth loss. If it is found that you have periodontal disease, our team will recommend the right gum treatment plan for you.
What Is Periodontal Treatment?
Periodontal treatment gives you a protocol to slow and even stop the progress of this condition.  The structure of our non-surgical gum treatment is reassuring and gets results.  Teeth that were feeling shaky and difficult to eat with will usually become firm with adherence to the periodontal treatment.  Gums become less swollen and bleed less readily, and a lot of our patients report improvement in their halitosis (e.g., bad breath).
Non-surgical periodontal treatment cannot grow back the gum and bone support that has been lost, but it can allow our patients to halt the progress of the gum disease, and often bring their teeth back into function.
Gum Treatment Process
If you have gum infection symptoms, our highly-qualified dentists will go through all the pros, cons, risks of gum disease causes and periodontal treatment costs with you before starting the procedure. You will be given local anaesthetic to ensure a pain-free procedure. This is numbing for just the tooth or area in question. Our clinic always applies a surface numbing gel before giving the local anaesthetic injection, to give almost pain free analgesia. If you have any concerns regarding analgesia, please do let us know so that we can make the experience as anxiety-free as possible.
The first course of periodontal treatment is carried out over two visits, each lasting 45 to 60 minutes. The local anaesthetic is applied to one side of the mouth and dentist may numb the upper and lower teeth on the left side of your mouth, for example. Once numb, a thorough measurement of the state of your gums – a 'Six Point Pocket Chart' – is carried out.  This provides us with a numerical image of the depth of the periodontally-affected pockets around your teeth.
Our dentist will then clean the tooth surfaces below the gum line, to remove the plaque, calculus and bacteria. These issues cause the gums to be inflamed and the pockets to grow. The gum treatment cleaning is done using carefully-calibrated ultrasonic equipment, and is followed by hand instrumentation. Lastly, the pockets are washed out with an anti-microbial irrigant which helps to promote healing following the treatment.
This process is repeated on the opposite side in the subsequent session.
Post-periodontal treatment advice will be given after each session. There may be some soreness and sensitivity in the first couple of days, for which analgesics, mouthwash and appropriate toothpaste will be prescribed.
There are a lot of gum disease causes, but it's primarily related to your oral hygiene and lifestyle habits. Your dentist will review your lifestyle routines with you to improve the outcome of your gum treatment.
After a three-month period to allow the gums to improve, our dental team will schedule a follow-up appointment a periodontal review. This is a detailed examination of your periodontal health, oral hygiene and related lifestyle habits.
In some cases, all your teeth may be free of periodontitis. In such cases, we'll prescribe a three-monthly maintenance program. In other cases, the response to treatment may be positive but incomplete. Therefore, some patients with more difficult cases, may have to have further non-surgical and possibly surgical periodontal therapy before they can switch to the maintenance phase.
Periodontal Treatment Cost
Periodontal treatment is an ongoing gum disease treatment, therefore the full cost will vary from patient to patient.  The cost of each course of non-surgical periodontal treatment is capped at $749.00 but it may well be less than that, especially for subsequent courses of treatment. We always encourage you to meet with our dentist for a consultation to discuss your particular gum treatment needs and costs.
General Dentistry Services
This is a critical part of the dental appointment.  At your first visit, and at subsequent check-ups, the dentist will carry out a thorough check of not just your oral health, but also the health of the peri-oral tissues.
Fillings are placed to restore teeth to function and appearance after trauma, caries removal or tooth wear. Fillings can be separated into two categories – silver coloured or tooth coloured. However we no longer place silver coloured fillings at our clinic.
Also known as non-surgical periodontal treatment or gum treatment, this is the treatment for people with periodontal or gum disease.  When you attend your regular check-up, our dentist will always check your gum health.
This is the regular maintenance treatment that is normally sufficient for most people to maintain oral health. In addition to the dental check-up it involves scaling & polishing, fluoride treatment, and sometimes special tests depending on your specific needs.
When the nerve of a tooth dies, or becomes infected, you may experience pain and swelling. This can cause a severe toothache in extreme cases. Root canal treatment allows us to remove the infected or necrotic nerve while saving the tooth.
Extraction is the treatment to take a tooth out under local anaesthetic. It is usually done because a tooth can no longer be restored, is too mobile, or for orthodontic treatment.