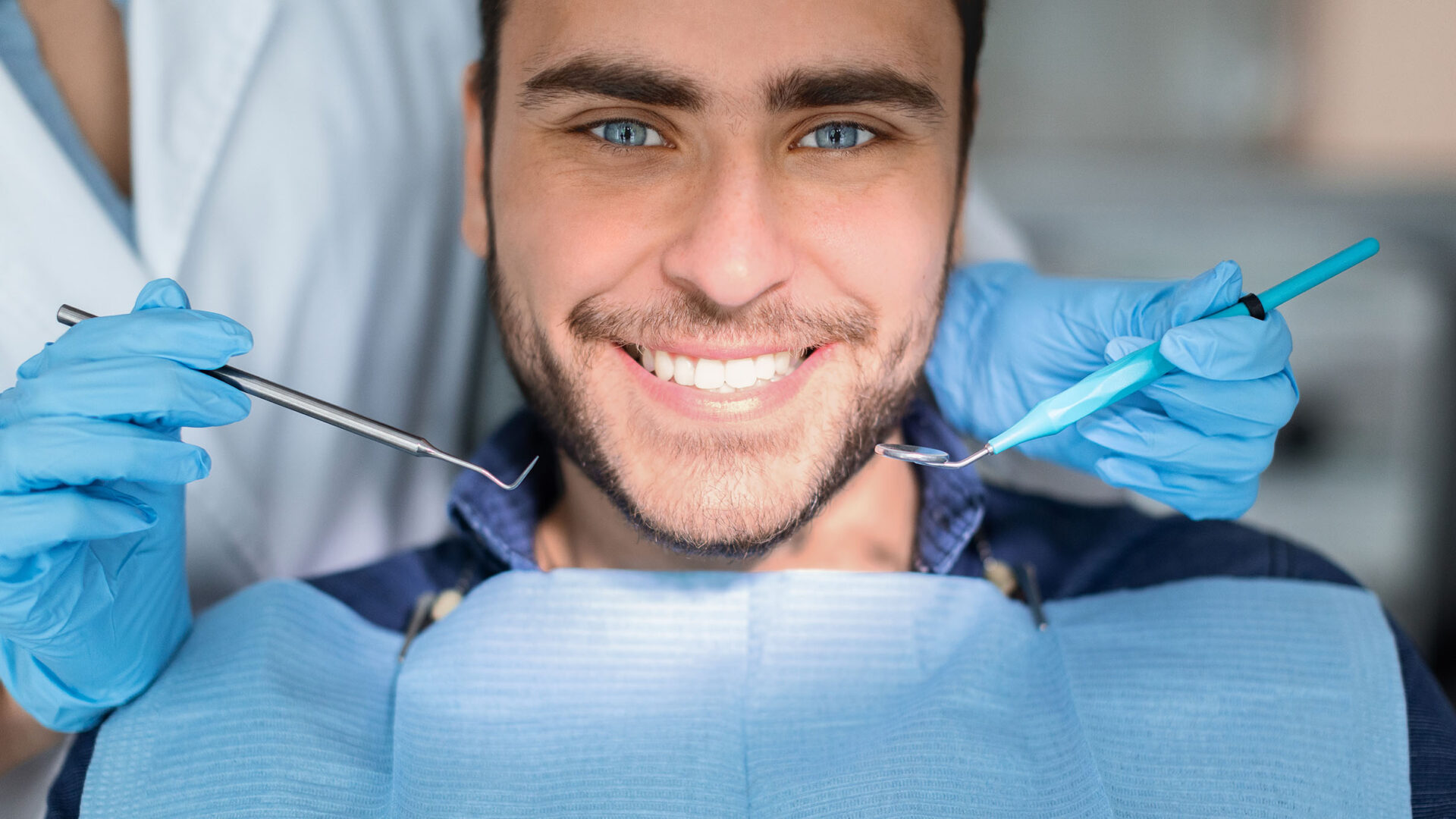 Teeth whitening is a simple, non-invasive method to whiten yellowed teeth and to brighten smiles. Learn more about the benefits and also how to whiten your teeth with our dental procedures.
Benefits of Dental Care Teeth Whitening
Successful teeth whitening can reduce the need for more invasive cosmetic procedures such as veneers. It is suitable for almost all patients and can dramatically improve your smile without major side effects. Whitening programmes do not harm your teeth.
Our clinic offers both take-home teeth whitening kits as well as chairside procedures – both with similar end results. The main difference is the time it takes to whiten your teeth. Take-home teeth whitening is a slower process that may take several weeks, whereas chairside whitening usually shows results after 60 to 90 minutes of treatment. Our dentist will work with you to discover which dental care teeth whitening treatment, or combination of treatments, is right for you.
BlancOne In-Clinic
TEETH @ Tiong Bahru is proud to be a BlancOne Gold Authorised Centre in Singapore. We offer two BlancOne in-clinic procedures:
BlancOne Click offers our patients the ability to combine general teeth cleaning and whitening within a single session. The treatment takes only 10 minutes and is a cost-effective way to brighten your smile.
BlancOne Ultra turns even the darkest shades of yellowed teeth white. It's a non-aggressive treatment that produces an almost immediate natural shade of white in just 30 minutes. Without a thermal effect, it doesn't dehydrate the enamel either.
Clean, healthy teeth and gums without tartar or disease is needed prior to these treatments. Both dental procedures can be repeated as often as required as they are gentle to the enamel and gums. When combined with take-home treatments, teeth stay whiter, longer.
Take-Home Teeth Whitening Kits
Our Opalescence take-home teeth whitening products uses a professional whitening gel available only through licensed dental professionals such as TEETH @ Tiong Bahru.
Our dental team will first take an accurate record of the initial shade of your teeth. Customised trays will be made specifically for your teeth. Our dentist will show you how to place the home whitening gel within the trays with detailed instructions on how to avoid unnecessary trauma to the gums and soft tissues to mitigate issues with sensitivity.
Our clinic will monitor your progress with a follow-up appointment after a few weeks. Throughout the process, our dentist and dental team will always be available to answer any questions that you may have.
On average, patients notice whiter teeth within 6 weeks of daily use of the Opalescence take-home kits.
Internal Teeth Whitening Treatments
Internal whitening effectively treats individual teeth which have become discoloured after a root canal treatment.
The access previously used to carry out the root canal is reopened. Debris from the pulp chamber is cleared, and any excess filling material is removed. The whitening gel is then placed directly in the cavity. The tooth is re-sealed to brighten the tooth from the inside out. This process may need to be repeated a few times depending on the depth of discolouration.
This treatment option targets discolouration to reduce the need to get a dental crown or veneer.
Teeth Whitening Cost in Singapore
The price for the whitening treatment will vary depending upon the treatment or combination of treatments chosen. We encourage that you meet with one of our dentists for a teeth whitening consultation to discuss the best option for your oral health needs and treatment costs at our dental clinic in Singapore.
Cosmetic Dentistry Services
When a tooth is fragile due to a large restoration, broken down or irreversibly discoloured, a crown may be fabricated to protect the tooth from fracture and to restore its function and aesthetics.
 
Adult orthodontics is becoming more and more accessible.  If you have concerns about the alignment of your teeth, we would be happy to see you for a consultation and a discussion about the appropriate method to meet your requirements and priorities.
Our smile is one of the key ways that we greet the world. But teeth can yellow over time with age, and lifestyle choices. Tooth whitening is a simple, non-invasive method to whiten yellowed teeth and brighten your smile.
  
When the tooth is structurally sound, but discoloured or mis-shapen, porcelain veneers can be made to restore and even cosmetically improve your teeth.