Despite the high prevalence of dental cavities caused by specific bacteria, parents are still unaware of the long-term effects of
baby bottle tooth decay
on their child's permanent teeth and oral health as they grow older. Learn more about
baby bottle tooth decay treatments
; tooth decay in children is preventable.
Did you know that having healthy baby teeth can lead to a healthier smile later in life? Baby teeth help adult teeth to emerge properly. It's essential to start infants with appropriate dental hygiene at a young age to prevent future teeth conditions.
Early childhood caries, often known as baby bottle tooth decay or "nursing bottle" caries, is a phrase used to describe tooth decay in newborns and toddlers. While adult teeth will eventually replace them, young child's incisors are still susceptible and vulnerable to cavities and decay. 
We'll look at the unfortunate ailment of baby bottle tooth decay and how to treat and prevent it so your child can have a bright, healthy smile as they age into tween and adulthood.
Why Tooth Decay Happens in Babies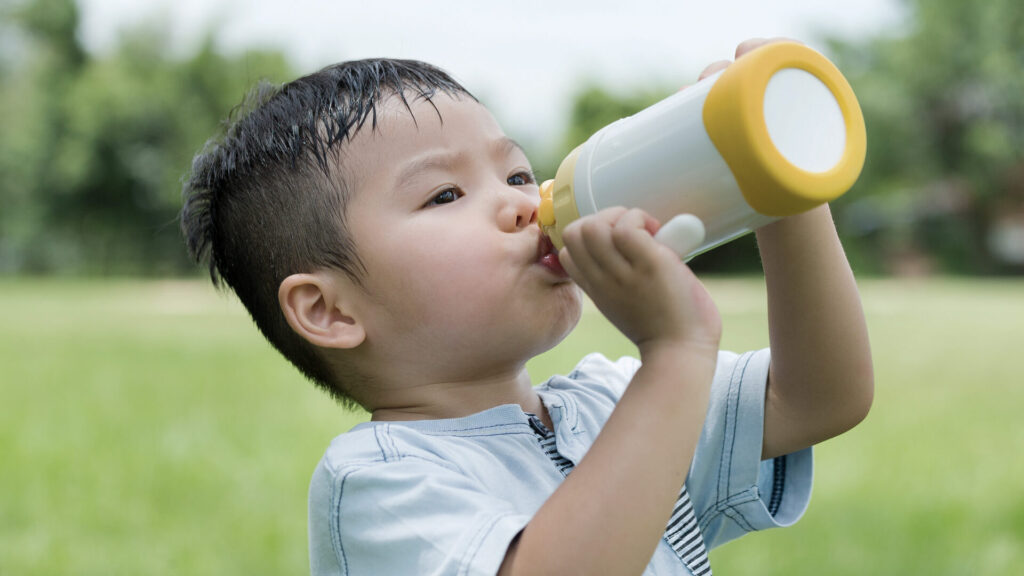 Knowing what causes the condition is the first step to preventing tooth decay in babies. The top front teeth are most commonly damaged by baby tooth decay but other teeth can also be affected. A variety of factors can contribute to tooth decay.
When acid-producing bacteria infect a baby's mouth, the acid dissolves the outer part of the tooth, causing decay. A baby's mouth can produce bacteria from several different unbeknownst daily activities. Here are some tips to prevent baby bottle tooth decay:
Cavity-causing microorganisms can be passed on to the infant from the primary caregiver, resulting in tooth decay. These bacteria are transferred from person to person by saliva. When the caregiver places the baby's feeding spoon in her mouth or cleans a pacifier, bacteria might pass to the newborn.

Filling the bottle or sippy cup with sugar water, juice, or soft drinks can expose a child to continuous tooth-rooting sugar.

Using a bottle to put the baby to bed or giving the bottle as a pacifier may cause dental issues. One of parents' most common mistakes is giving milk throughout the day, before a nap or bedtime.

Your newborn or toddler is more prone to tooth decay if they do not get enough fluoride. Check with your dentist or physician if you plan to use fluoride toothpaste before your child is two.

By the time your baby turns one, encourage your child to drink from a cup to establish good oral hygiene habits.

 
Look for tooth decay symptoms in babies, such as deterioration along the gumline of your child's upper front teeth, where white spots on the teeth may appear. These signals may be difficult to spot without special equipment since your baby's teeth are so small. This is why when your baby's teeth first start to erupt at six months, you should take them to a paediatric dentist.
When your child's first tooth appears, schedule the initial dental visit with a paediatric dentist. Treat the first dentist appointment like a routine checkup with any of your child's other doctors. Remember, beginning early is the key to a lifetime of good dental health. Early premature tooth loss can lead to a host of oral health problems later in life, like malaligned permanent teeth. 
Treatment Available for Baby Bottle Tooth Decay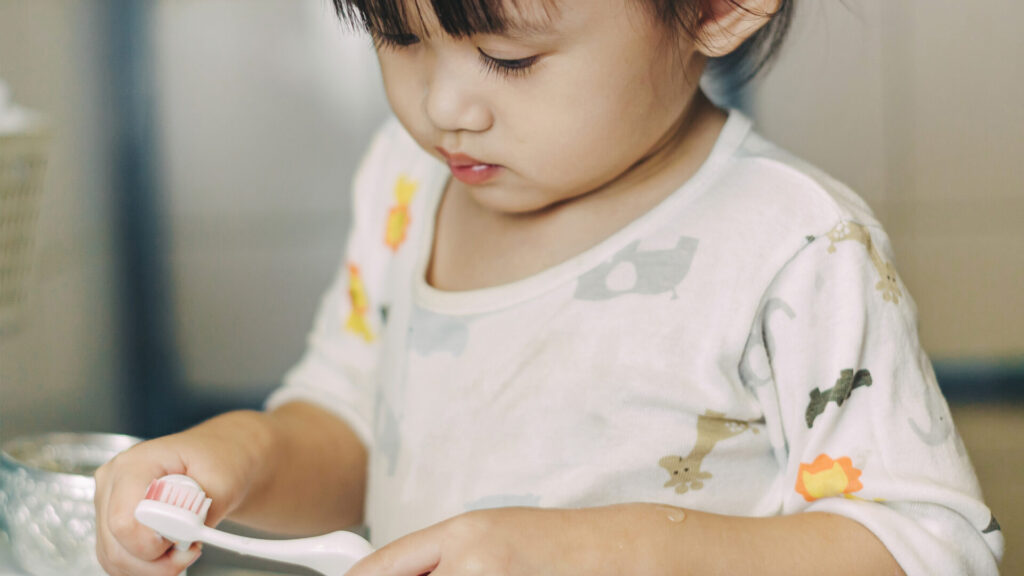 Toddler tooth decay can be reversed, and enamel can be restored, particularly with fluoride. Fluoride treatments for baby tooth decay are an essential part of dental care, and they can help to re-mineralize the tooth enamel and dentin. Pit-and-fissure sealants may be recommended to prevent and control cavities in more severe cases.
Your pediatrician or children's dentist in Singapore should be consulted before fluoride treatment. They'll work with you to create a treatment plan that considers your child's age and the severity of the ailment.
The best approach to baby tooth decay is awareness and prevention; start developing good oral health care habits for your child early. Check in with our dental team when your baby turns six months old or when their first tooth appears. Our dental team is knowledgeable on the latest pediatric dentistry techniques to keep your baby's oral health in shape. Our dentists will provide you with the advice and attention that we offer to our own families.
If you're a parent and see signs of tooth decay in your child, make an appointment with our TEETH @ Tiong Bahru team for a dental examination or fluoride treatment today. We look forward to helping you and your child maintain optimal oral health.