Children's Dentistry: Kids Dental Fillings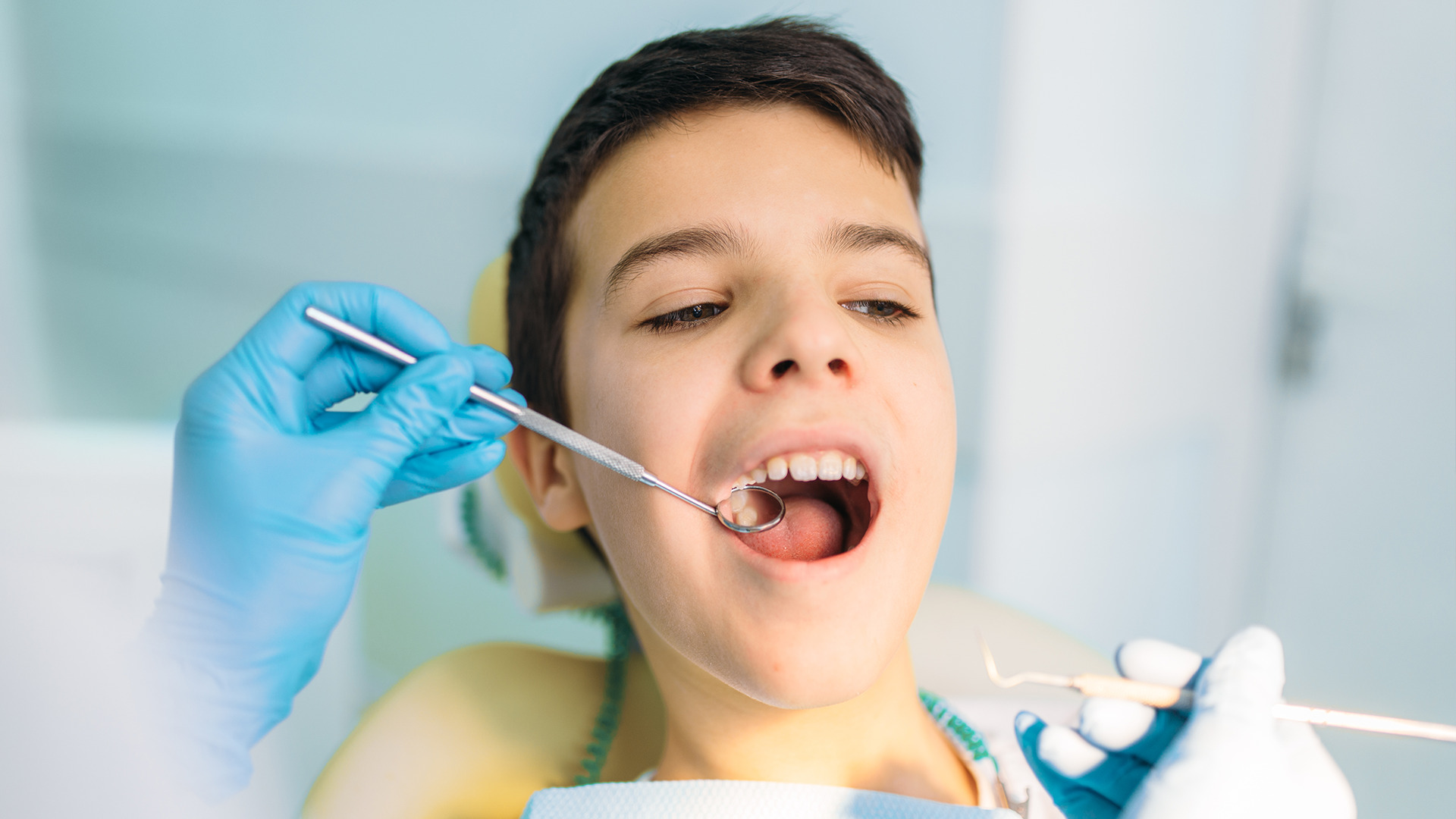 Fillings are placed to restore teeth to function and appearance after trauma, caries removal or tooth wear.
Fillings at our children's dentistry clinic can be separated into two categories – silver coloured or tooth coloured. We no longer place silver-coloured fillings for kids at our dental clinic.
Benefits of Coming to A Children's Dental Clinic in Singapore
Dental fillings for kids are most often carried out as part of the restorative process for caries treatment. They are intended to bring your child's tooth to function, look good, and prevent the decayed lesion from growing.
Tooth decay is the most common reason for fillings for children, followed by damage from trauma. The nerves in children's teeth are not as developed as in adult teeth, therefore they may not always complain of pain when their tooth has a hole. This makes the regular children's dental clinic check-up even more important, as we often able catch problems before they have been able to cause your child any pain.
Tooth-coloured material science is improving all the time, our composite filling materials have the same if not better strength than the traditional silver-coloured fillings, and have the advantage of bonding to and supporting the existing tooth structure.
Kids Dental Filling Process
Our professional team of dentists will discuss all the pros, cons and costs of your children's dentistry treatment needs. If fillings are required, they will usually be under local anaesthetic. In a child, this is sometimes accomplished with the surface numbing gel. In other cases if the decay found is too extensive then the local anaesthetic injection will also be needed. If injection is needed, we prepare the area first with the surface numbing gel, and then use paediatric dental care techniques developed through training and experience to make the injection as anxiety free as possible.
If you have any concerns regarding analgesia, please do let us know so that we can make the experience as anxiety free as possible.
Our dentist will then prepare the tooth for the filling. This means removing any decay or debris with dental drills and hand instruments. Although you won't feel any pain, but they may be aware of vibration from the drills. This can be alarming when first experienced. Therefore in some cases, when the child is very young, we choose to avoid dental drills and clean out the caries removal carefully and painstakingly with hand instruments only.
Tooth-coloured fillings for kids take a few stages and require a clean and dry tooth. The dentist will apply an etching gel, which is washed off after a waiting period, then a bond layer is applied and 'set' with the light-curing machine. Lastly the filling is placed in layers, and set along the way. It is then polished and the bite is checked. It is ready to use right away, however it is always advisable to wait until the numbing wears off before allowing and eating or drinking.
Cost for Kids Dental Filling
The cost of a dental filling treatment for your child will depend on many factors like complexity and size. The fee range for a tooth coloured filling is $74.90 – $128.40. We always encourage you to meet with our paediatric dentist in Singapore for a consultation, and discussion of your particular needs and treatment costs.
Children (Paediatric) Dentistry Services
Children's Dental Examinations
The most important part of our dental examination for children, especially for a first visit, is acclimatisation. The goal for this first visit is to make each child comfortable in the dental environment and to do only as much as the child can handle.
Fillings are placed to restore teeth to function and appearance after trauma, caries removal or tooth wear. Fillings can be separated into two categories – silver coloured or tooth coloured. We no longer place silver coloured fillings at our clinic.
Early Orthodontic Treatment for Children
When teeth are crowded, or poorly aligned, early orthodontic treatment can help to give your child 'straight teeth'.
Root canal treatment is the process of removing and infected nerve while saving the tooth. It is not a treatment that is frequently needed in children, but is available should the need arise.
Kids Dental Routine Maintenance
A kids dentist provides routine maintenance to reinforcing good oral hygiene and dietary habits, and scaling & polishing. Dietary counselling is given verbally at our kids dental clinic along with demonstrations on tooth brushing techniques. 
Kids tooth extractions is the treatment to take a tooth out under local anaesthetic. It is usually done because a child's tooth can no longer be restored, is too mobile for eating, or for orthodontic treatment.